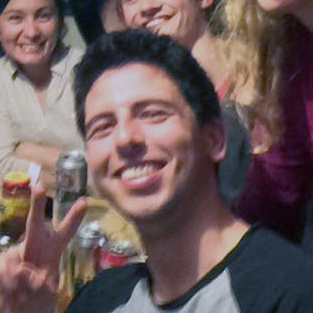 Me
Hi! My name's Alistair. I'm a Computer Science graduate who enjoys making things. Currently I live in Vancouver, Canada, studying a graduate CS course at UBC and working with Dinesh K. Pai's Sensorimotor lab.
Check out my GitHub here, or peruse my LinkedIn profile.
Current Projects
ModuleSim is an open-source design and simulation tool for a set of modular computer "tiles" which the University of Bristol uses as part of its Computer Architecture teaching. It provides a simple but true-to-life environment in which students can try out hardware designs, from basic combinatorial addition circuits all the way up to real processors with real I/O (and even LED displays!). I designed ModuleSim from scratch in 2013, and since then I've continued to contribute to its development.
EvoArm is my open-source 3D-printable robot arm design, complete with an inverse kinematics solver written in Python.